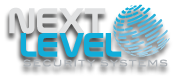 Notice
Effective March 1, 2023 NLSS Cloud Services (RMS) requires a current subscription.
As of March 1, 2023 NLSS will require all customers to purchase a current subscription to continue to use the NLSS Cloud Services. The NLSS Cloud Services will be unavailable to unsubscribed customers after this date.
If you need clarification on whether you have a current subscription, you may submit a support ticket via our website at https://www.nlss.com/support/get-support/, and we will inform you of your subscription status.